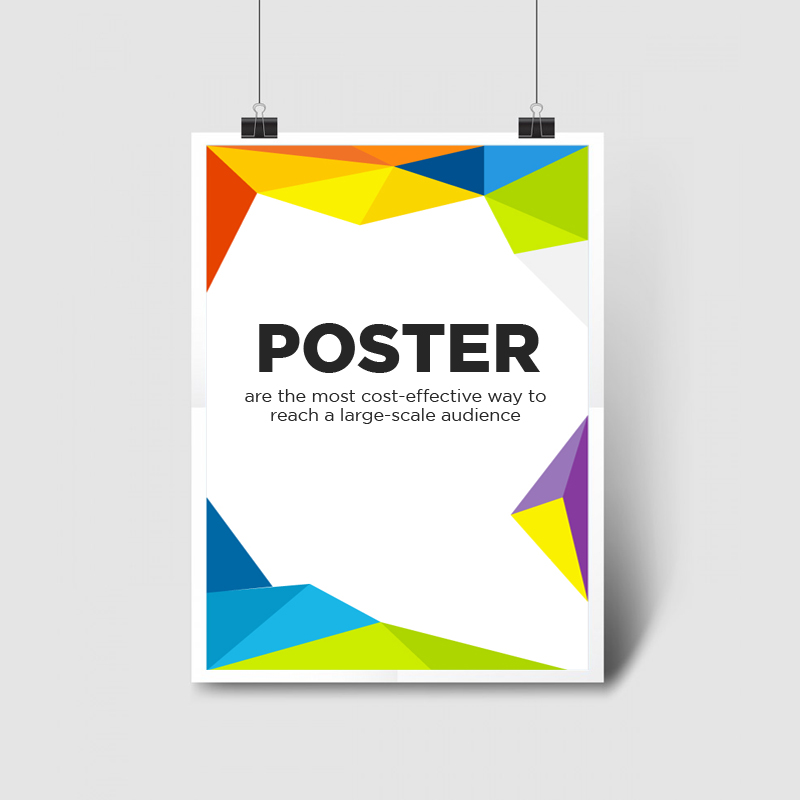 Poster Printing
Redefine your marketing with our uniquely designed posters that come with glossy and matt finish. At Printways, we specialize in creating striking posters for you. Our lively and attractive posters help you to lift your selling and advertising collaterals. You get unlimited colors and sizes to choose from. We use latest and high quality printing techniques in the development of your posters.
Specify your desired size and finish; we will print a poster that will help you make an instant impact on the minds of your target audience.
Need Artwork Template?
Download the following free templates to use for your artwork
Print: Four colour process (CMYK)
Our poster range is printed digitally on a wide format press.
Our lightbox graphics are printed on 300mic Backlit Polypropylene. Lightbox unit not included.
Turnaround times: Everything in your order must be signed off by 5pm or your order will be delayed until every item is approved.
Artwork can be uploaded and approved in your account area once your order has been paid for. Please note that only one design can be used per item.
Please set up your artwork to the following specifications:
Resolution: 150 dpi minimum
Format: PDF or JPEG
Colour: CMYK (RGB/Pantones will be converted during proofing)
Fonts: Outlined or Embedded
Bleed: 3mm
Safe Zone: 3mm
No printer marks
PLEASE NOTE: Artwork submitted via e-mail before 1pm is guaranteed to be proofed before 4pm artwork submitted after 1pm may be proofed after the cut off, which can delay your order.
Related Products